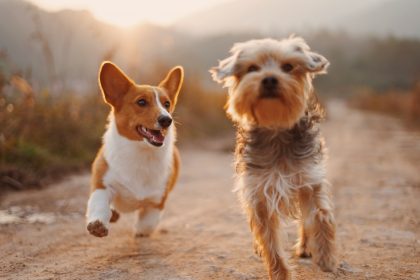 Did you add a pandemic puppy to your life? Did that puppy become a teenage dog? Or perhaps you adopted an adolescent. Maybe you've got pandemic pandemonium! Is your dog distracted or excitable? If your dog is between 6 and 24 months old, you need this workshop!
This workshop is focused on the adolescent canine. Come learn how to make the most of this amazing developmental period. While the teenage dog can present you with, um, challenges, you can learn some simple but highly effective techniques to help you and your dog build a stronger relationship.
Avoid problem behaviors or resolve them, build the habit of attentive cooperation, and understand what's happening inside your adolescent dog's brain. Internationally respected trainer Suzanne Clothier brings her humane (and humorous) Relationship Centered Training approach to this topic.
We'll tackle:
The Think & Learn Zone
Brains Under Construction (What's Happening in There?)
Using Real Life Rewards
Practical advice for life with teenage dogs
This is a dog-free event! Enjoy Suzanne's presentation, some group exercises and of course Q&A.