Contact Us
Carpe Canem Inc. is a small, closely held company who tries hard to provide prompt, cheerful customer service. We are just a couple of folks doing it all – no big corporation here. So be patient. We will reply as quickly as possible.
Customer Service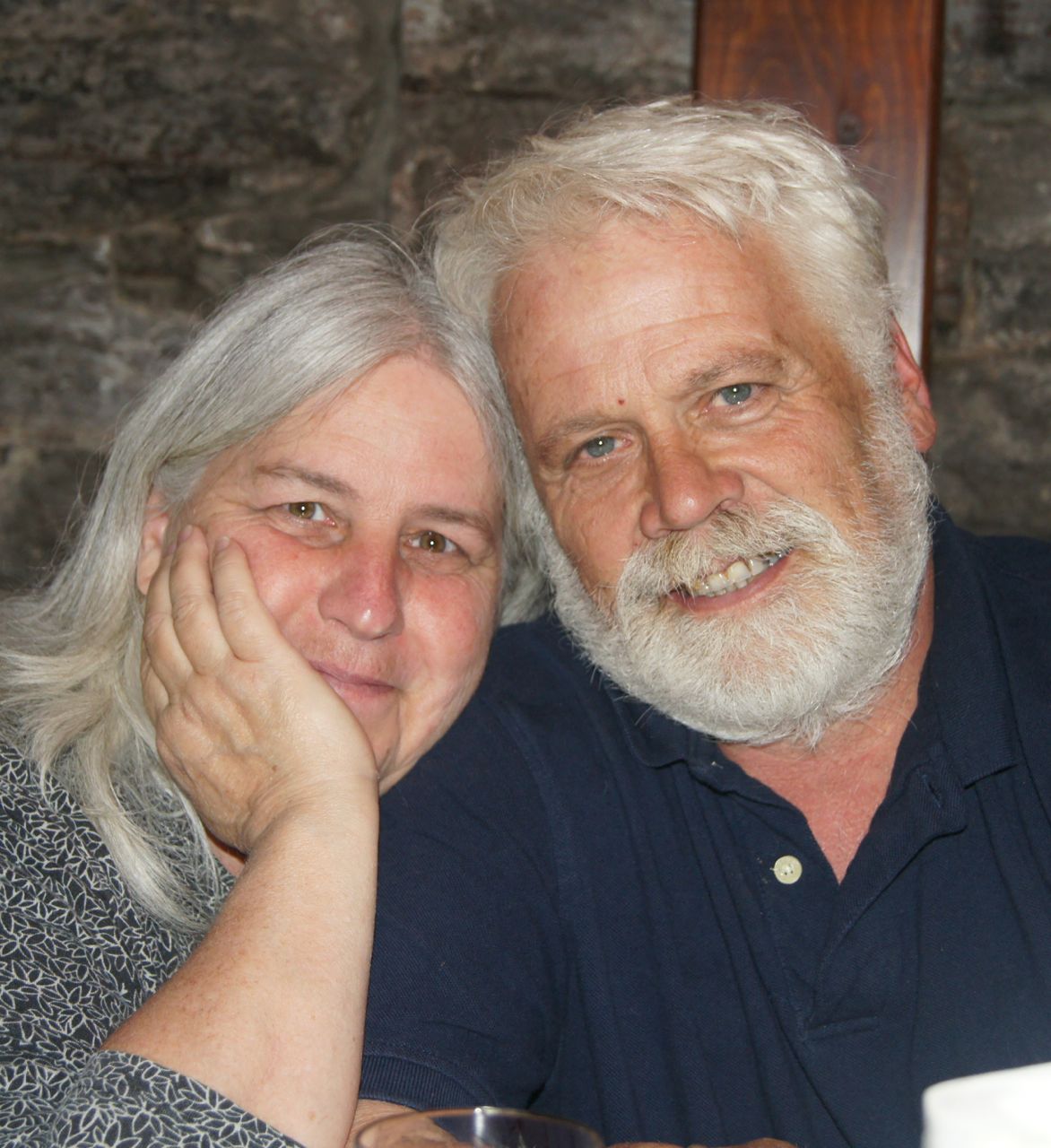 Carpe Canem Inc. is a small company run by husband/wife team John Rice & Suzanne Clothier. We also live on a working farm. Animals come first, of course! but we try super hard to be responsive to our customers. Email is the best way to reach us.
Our office hours are 10 AM to 4 PM ET, Monday through Thursday. Where possible, we do answer the phone but are often not in the office. But our trusty answering machine is on 24/7. Due to way too many telemarketing calls, our policy is to only return phone calls that are detailed with your name, phone number and the specifics of your call.
Before contacting us, please check the information below to see if your question has been answered.
SUBSCRIBE TO OUR NEWSLETTER
HELP! I cannot find my courses!
Our online courses are NOT located at this website. They ARE located here:
https://relationshipcenteredtraining.thinkific.com
To access your Dashboard and the courses there, you must use the email address that was used to register for the course(s).
You will find the information in the welcome email you received when you registered for the course. Please do check your spam filter!
ALL webinars are recorded. If you have registered for a webinar, the link to the recording is emailed to you 48 hours after the end of the event. Please check your spam box as that email may end up there.
If you missed registering for a webinar that has already occurred, we do eventually release the recorded version and/or schedule a "back by popular demand." You cannot register after the event, sorry!
Webinars & courses are found at this website:
Trouble with On-Demand Video?
Your purchases through Vimeo are not under our control, sorry! Please contact Vimeo.com for customer support on any on-demand video issues. They are helpful, and will get you sorted.
Help with Digital Downloads
Questions about digital downloads?
If you have ordered a digital product that needs to be downloaded, you will see a link to your product in your ORDER RECEIPT which was emailed to you. Please check your SPAM folder for that receipt if you do not have it in your inbox.
The download link provided in your email is valid for 14 days. Please download your products promptly. Click just ONCE and let the file download completely. If you click again before it has downloaded, you will corrupt the file and the download will fail.
If you are not familiar with downloading digital products, please Google your specific device and the type of digital product (video, e-book, PDF, etc) to find up-to-date instructions. We cannot provide device specific information!

We are glad to offer discounts for non-profit organizations on our online courses & webinars.
10% for up to 5 people from one organization (must be paid for by the organization credit card)
15% for 6+ from one organization
For an organization rate of 15 or more, please contact us.
Non-profits must be a 501(c)3 registered (or foreign equivalent).
We try hard to ship our orders daily, or within 2 business days of receiving your order. If there are delays, we will let you know.
Your emailed receipt will have a tracking information (except for First Class USPS shipping) so you can see where your package is on its route to you.
Shipping Delays Please be aware that many countries have less than ideal postal services. We may ship out promptly only to have your order delayed by your country's postal service. Your order may also be held by the customs office.
The COVID pandemic has created additional delays as well as increased shipping costs. We're so sorry about all that – it's out of our control, and we know it's frustrating.
Fed up with shipping costs? Consider the many digital options available here. Almost everything we offer is available in a digital format, from on-demand videos to online courses and even virtual Suzanne via Zoom consultations!
Your privacy matters to us! We promise that we will never sell, give, rent, lease or even telepathically communicate any information about you to any third party. Ever. We use best practices on our website to insure the security of all information.
Our credit card processing is done through Stripe, one of the world's most secure & trusted companies.
We do not store your credit card information.
We are dedicated to customer satisfaction for all Carpe Canem Inc. customers, and offer 100% money back guaranteed on all products in case of product defect. You can read our full refund and return policies here.
There are no refunds available for digital downloads.
Services such as consultations, webinars, and courses are non-refundable. Should you need to cancel and reschedule, your payment can be applied to one rescheduled appointment.
Seminar & workshop registrations will have their own specific terms regarding cancellation and refunds. Please be sure to read carefully the terms for each event.
For any other issues, please let us know what we can do to make it right for you!
Our Details
Carpe Canem Inc.
PO Box 105
St. Johnsville, New York 13452 USA